Hello all,
I am happy to see that AEC is changing and that more and more people are interested in innovations related to BIM, AI, new way of working... And Thanks to AEC hive to make this Community grow.
I am an architect, and I am working since 3 years ago on a Bricks, a new agile bim coordination platform for architecture & construction.
Indeed, architecture projects often suffer from poor coordination between actors. And the consequences are there: exhausted team, missed deadlines, unsatisfied customer, project management team in tension...
But you probably know this as well as I do!
With the help of the Agile method and a collaborative workspace, I do believe that things can be different.
With Bricks, you can :
Manage your tasks on your project
Create sprint to work with smaller iterations
Track the progress with a Kanban board
Plan and priorize with a roadmap
Integrate with BIM with BCF import and soon a Revit plugin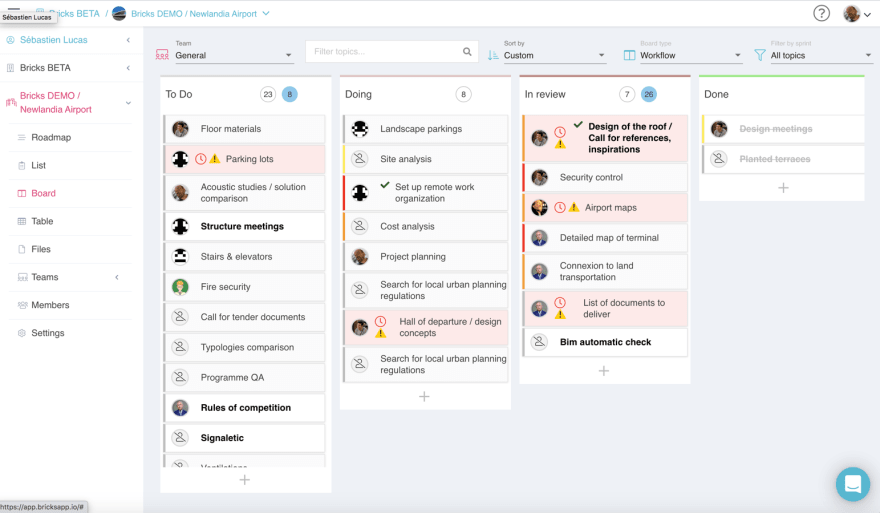 If you want to test it in priority, join our Bricks Revit Plugin beta tester club :)
Bricks will also help new user to learn agile and agile BIM by including some in app tutorial and guideline to help people collaborate more efficiently.
Bricks is free to use up to 3 distinct users. So feel free to create an account and test it at small scale for your own projects.
And I would be happy to discuss here, if you have any questions, suggestions and what do you think of agile BIM.